#SmileForDonuts
Celebrate International Donut Day on the 4th of June and share your smile
... and hospitality communities in need!
Join us
Join us in raising funds for Hospitality Action. Over the past year, Hospitality Action has helped many hospitality households and communities in financial crisis as many thousands have lost their jobs for good. Here's an example of how the funds raised will help support Hospitality Action.
£100 pays for new interview clothes and shoes to help hospitality people get back to work following redundancy.
£250 provides a recovery grant to cover essential costs like utilities and food following redundancy. Helping is as easy as biting into one of our jam-filled delights. And that's exactly what you have to do.
Bite into one of our tasty donuts
Take a selfie using your favourite donut as your smile
Share your selfie on Instagram, Twitter or Facebook using the hashtag

#SMILEFORDONUTS

.
We need as many smiles as possible by June 4th is all we're aiming for 100,000 smiles globally! Join the movement now!
Oh! And don't forget to tag us in your pictures!
Instagram & Twitter: @DWBH_UK
Facebook: Donut Worry Be Happy UK
Discover our good cause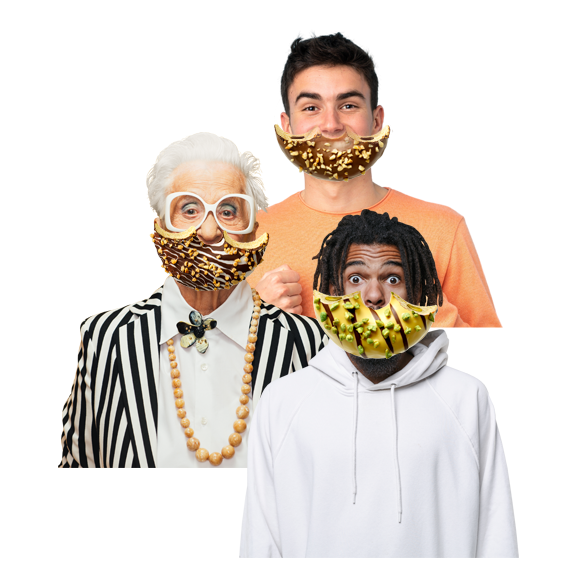 Psst… we've noticed you're a sweet tooth. Did you know this website also contains cookies? Accept them for optimal performance. It's the most delicious way to give you the best possible experience.